Dear Emma customers,
Starting next week, you're going to notice a few changes at Emma. And I thought it might be helpful to provide a bit of context around what you'll see and how it all fits together.
Eons ago – you were probably really young and still listening to Wham! and don't remember this – we created Emma based on a handful of things we were quite passionate about: elegantly simple product experiences, stellar design and great customer service. A fourth passion, for Scandinavian collectible figurines, did not seem particularly relevant at the time. (Just you wait.)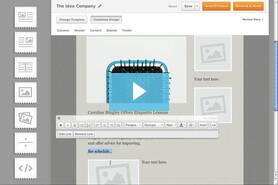 All these years later, here we are still hard at work bringing those themes to life, spending countless whiteboard, and regular, hours working on ways to improve our product, our designs and our service.
So what's all the change about? Well, over the past year or so, we've been:
Building an entirely new email editor, replacing our intuitive but fairly inflexible editor with a slick drag-and-drop editing experience that makes it much easier (and fun?) to create fabulous email campaigns.
Creating a brand-new template design gallery to complement our custom design services. It's a collection of really smart, readymade design templates that will expand over time and make stellar design instantly available to all.
Adding more smart marketing features, like expanded social sharing, subscriber notifications and Google Analytics integration. You can read about those in this blog post and know there's plenty more to come on this front, smart marketing friend.
Rearchitecting Emma's underlying platform, so that it performs better (read: faster) as we grow and includes an API layer that sets up Emma to integrate with lots of other great marketing products and services.
Designing a new website with an updated brand treatment and even a subtle account makeover to reflect all the newness and make the overall Emma experience more consistent, not to mention more modern.
These changes will be unveiled on a rolling basis beginning next week. In fact, some of you have been gracious enough to help us test the new platform and early versions of the editor and related features. You've helped us spot bugs, offered us lots of great feedback and lived through a not-always-awesome and sometimes-downright-crappy beta testing process. To each and every one of you, I offer a huge note of thanks. You are Emma's champions, and I don't mean that in a cheesy "We Are the Champions" or "Wind Beneath my Wings" kind of way, unless those are your two favorite songs, in which case that's exactly what I mean.
And for everyone reading this, know that the culmination of this work isn't a finish line of any sort. It's a starting line, with lots of great improvements and additions planned and an entire team of people pretty dang fired up to make it all happen.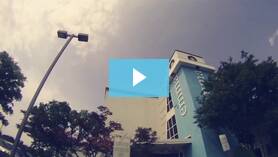 The team is so fired up, in fact, we felt compelled to make a video about it. Just like we can't talk you through the new features nearly as well as we can show you, we can't really capture the energy of the Emma shop without pulling back the curtain on the office, even though we're moving that office to the brand-new, really old historic Trolley Barns in a matter of days.
Feel free to reach out to the team with any pressing questions about any of this, or email me directly with any big thoughts you have on the future of Emma, whenever those thoughts happen to strike you. And thanks so much for being part of the Emma journey with us. Entrusting us with even a small part of your brand and business is a big deal, and it's a responsibility we truly take to heart.
Cheers,
Clint
Clint Smith
Emma Co-founder & CEO